If you have added parameter to Template. You can edit and delete the parameter without the tool connected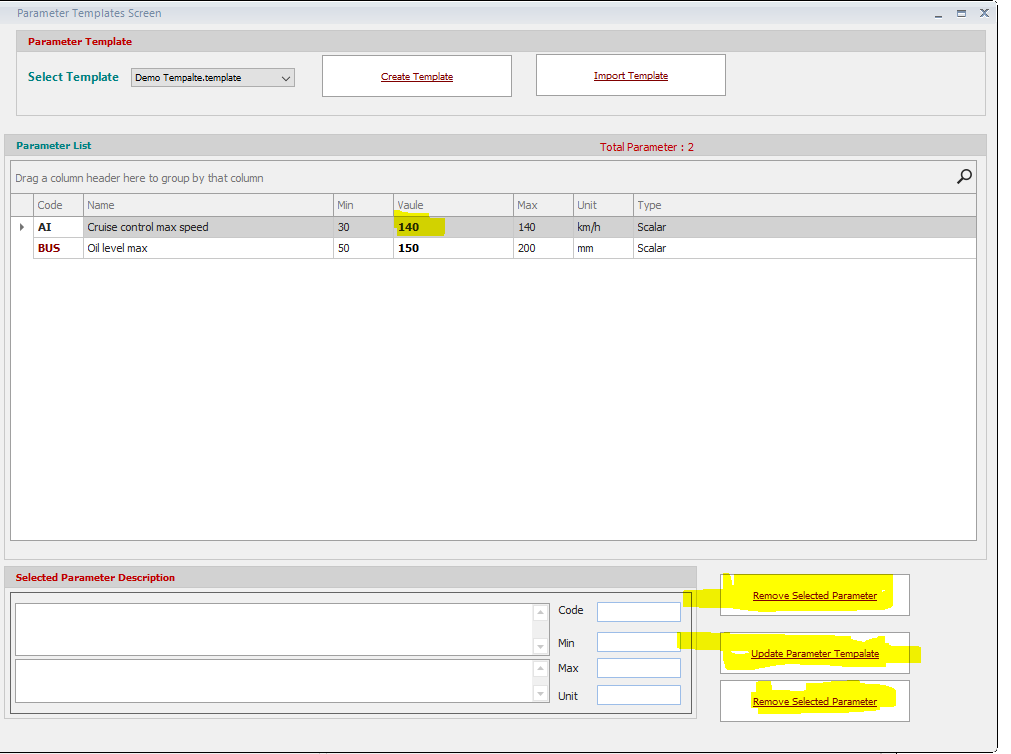 On Parameter Tempale sreen when click on Vaule auto you can set new vaule.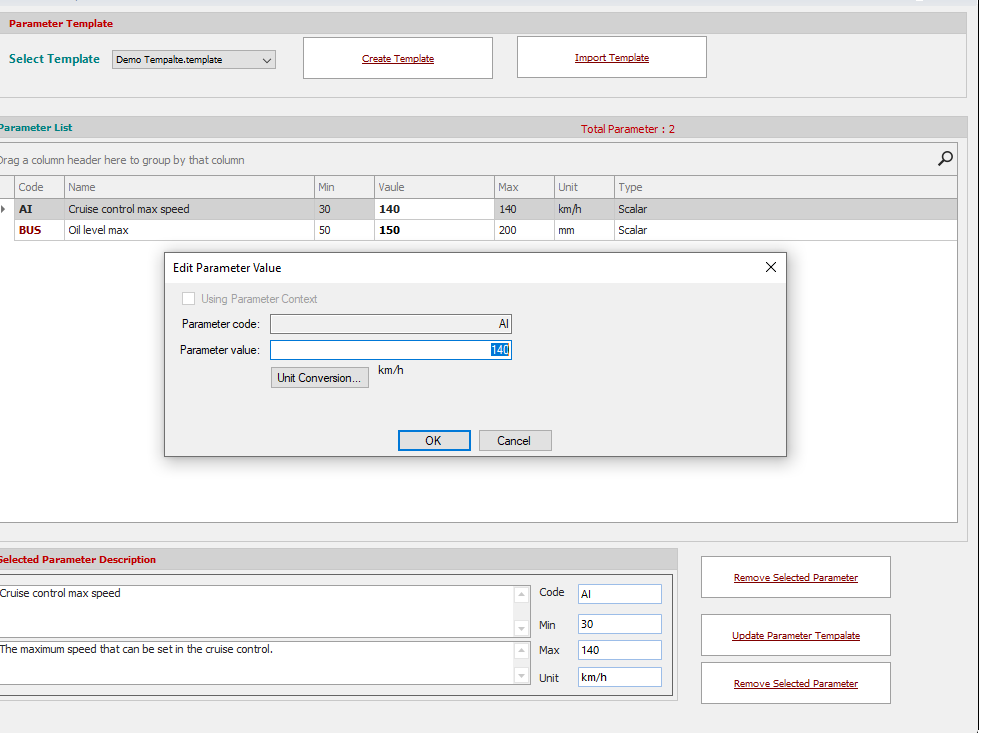 Remove Parameter in Template
Select parameter after press remove Selected parameter.
İf wante Remove template presss Remove Selected Template..