Online Flash Lists the flashes on Phoenix Server according to the ECU Part numbers we selected. It helps us to find the appropriate Flash ECU by means of filters and to program the ECU by downloading the file.
After connecting to our vehicle with PTT, we open the Flash Editor Tea2 and click on the Techtool Icon. When Editor is Opened Online Flash Clicking on Online Flash Page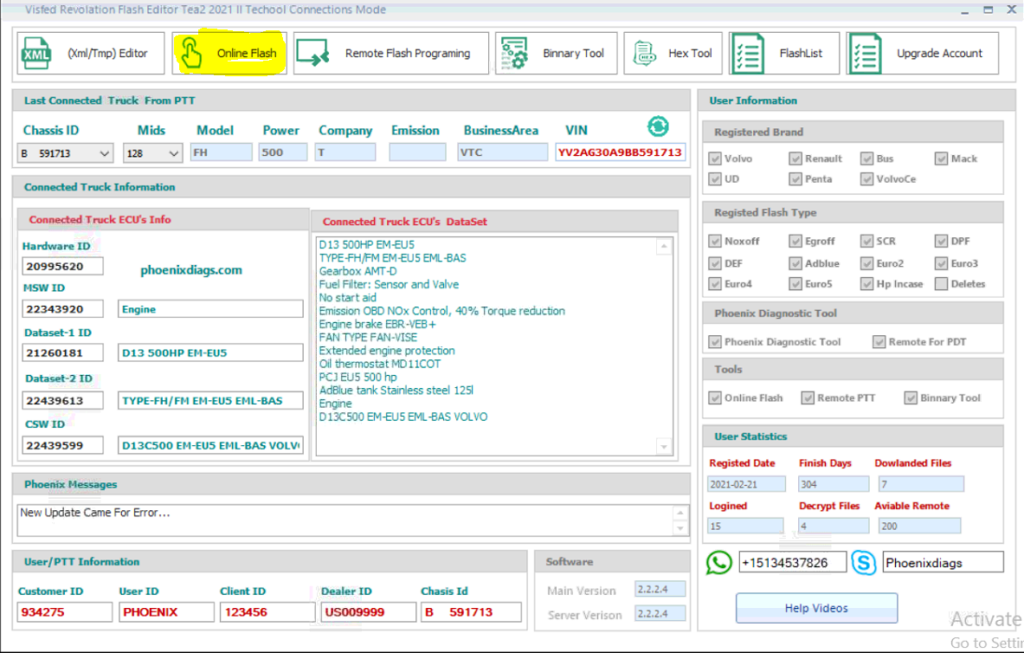 By First Filter ECU Part Number: The Part Number Flashes We Choose Are Filtered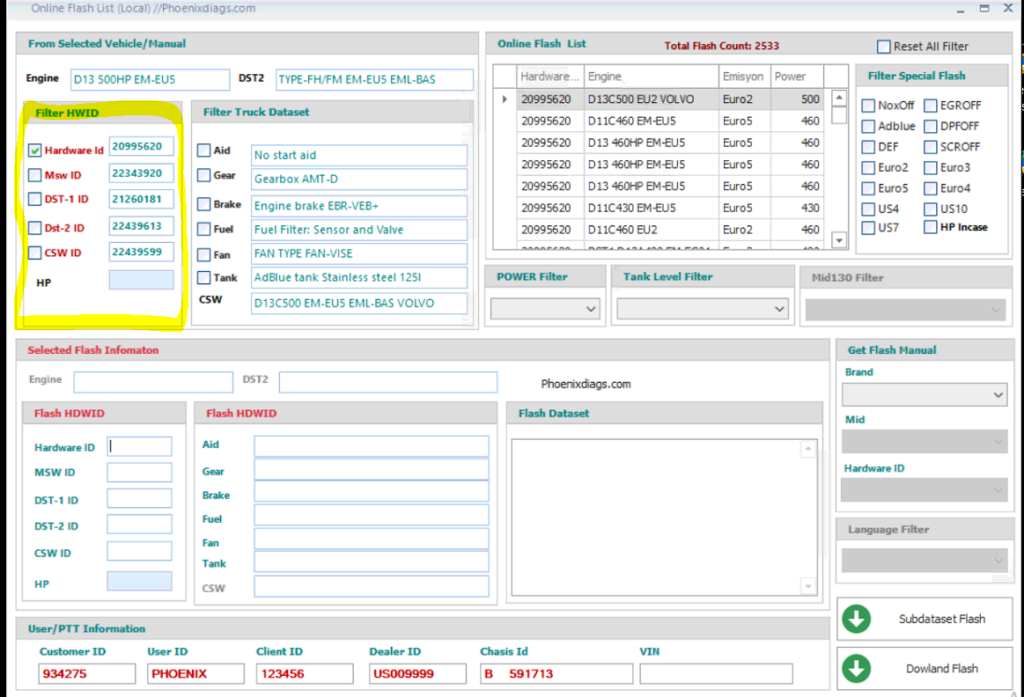 Second Filter Tool Datasets: If you are working on Mid 128, you can Filter Flashes according to Dataset properties.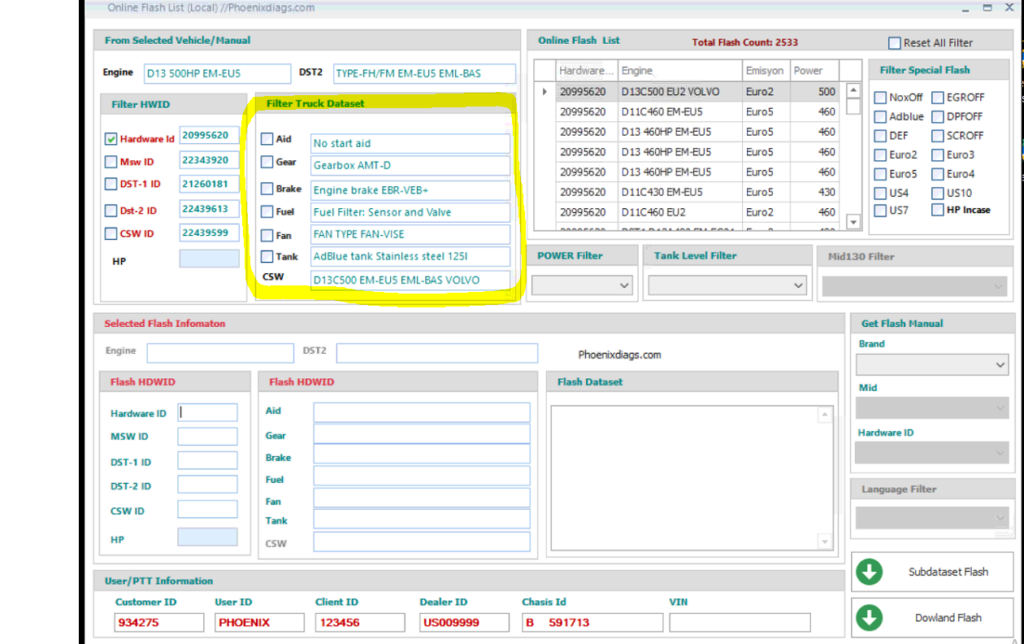 The other filter option is you can filter according to the Flash feature. For example EURO3 Noxoff etc