With the new generation Flash editor, you can directly connect to your vehicle and delete parameter programming, Flash Programming and error codes via the ECu of your choice.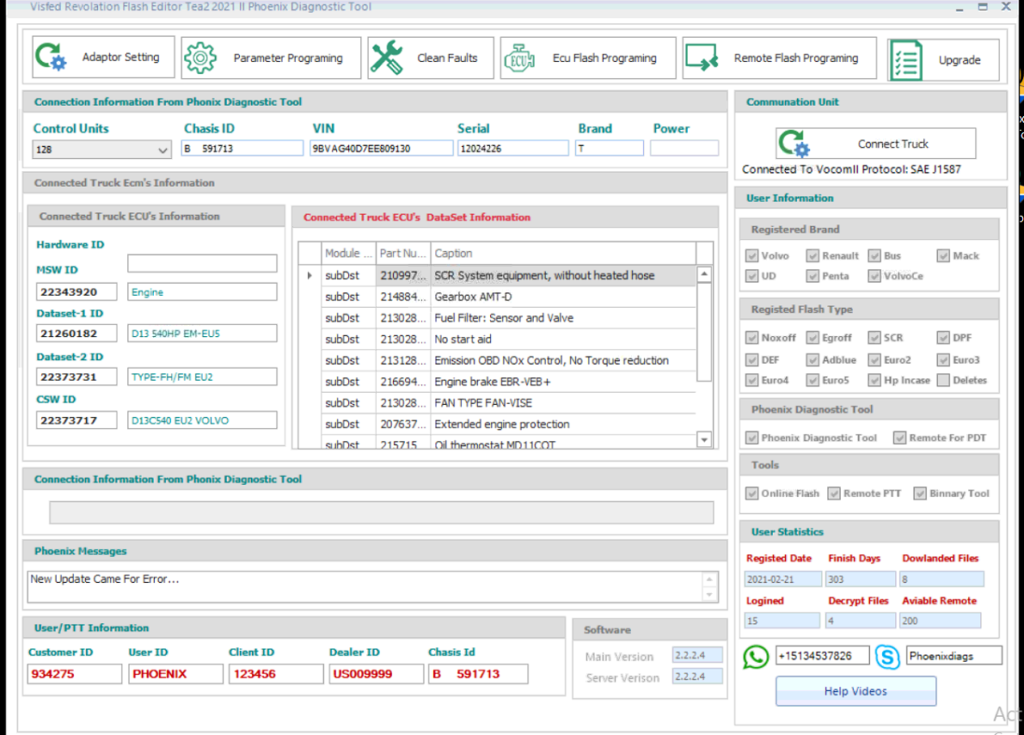 When we open Phoenix Diagnostic Tool, it automatically connects to the tool and lists ECUs. After the Ecus is listed, we choose the Ecu we will study. Ecu's information is in the future.
Click "Parameter Programing" for Parameter Programming. Programming to Paramatere will be opened automatically and all parameters of ECU will start to be read.